Do you suffer from stress, driving fear, driving phobias, lack of confidence and self-esteem behind the wheel?
Perhaps you have been involved in a collision, have been a victim of road rage, or have witnessed an accident that has left you with high levels of anxiety?
Sometimes none of those apply, yet we are worried and afraid of driving, learning to drive or drive at speeds exceeding 40mph.
Get Help with your Driving Now
The film 'Driving Without Fears' gives you an insight of what can be achieved very quickly, even if you have been involved in a collision and your driving test is to take place in the next 22 minutes. We will surmount the resulting trauma.
The film has been created from CCTV camera footage recording all in-car events.

Advanced Driver Coaching has been created to help those who think they have no hope of driving again or learning to drive. And others who might be driving but are afraid of venturing out of their comfort zone, going on faster roads or motorways.
No matter what the reasons are, your inability and fear can be overcome very quickly and effectively. There is no need to put your life on hold.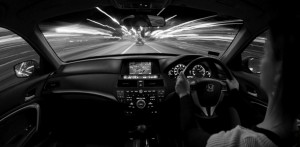 Advanced Driver Coaching will help you cope with your anxiety behind the wheel and driving fears. The bespoke training, combined with therapy is always tailored to everyone's individual needs, focusing on overcoming individual inability and weaknesses and building confidence required for driving in present busy roads of UK and beyond.
The area of SE London and Kent is a perfect place to overcome individual fears. From areas of long stretches of straight roads, very quiet dual carriageways to steep hills, and busier traffic when the confidence grows and more challenging places are required.  We are also lucky to have two Practical Driving Test Centres in Belvedere and Erith for anyone still learning to drive and suffering from driving test anxiety or driving  fears.